Riverside Jaguar ownership gets new owner, name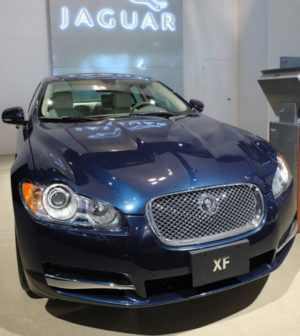 A Houston-based automobile group has bought a Jaguar dealership in Riverside.
Jaguar Riverside, formally Alvarez Jaguar, was purchased by indiGO Auto Group for an undisclosed sum, according to a statement.
The dealership at 8051 Auto Drive is indiGO's 15th nationwide and its first in Riverside. The company's other properties are in Rancho Mirage, Palm Springs, Houston and St. Louis.
Jaguar Riverside is part of the Riverside Auto Mall. Next June, construction is scheduled to begin there on Jaguar Land Rover Riverside.
That project, which will include a 40,000-square-foot building with service facilities, is expected to be completed in January 2020, according to the statement.
"With the addition of Jaguar Riverside, we're now able to serve the Inland Empire and surrounding communities with our special brand of white glove service that our Coachella Valley and Southern California clients currently enjoy," said Todd Blue, indiGO's founder and chief executive officer, in the statement. "Our future plans include bringing the Land Rover brand to Riverside once the construction of our new facility is complete."
Founded in 2010, indiGO deals exclusively in luxury brand automobiles, including Rolls Royce Motor Cars, Bentley, Aston Martin, Jaguar, Land Rover and Porsche.