RUHS receives national accreditation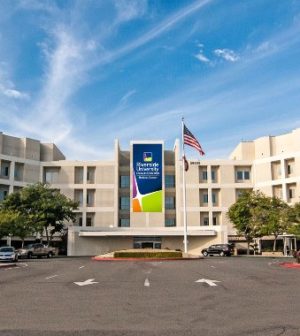 Riverside University Health System-Public Health has been accredited by the Public Health Accreditation Board, a national agency.
"The designation affirms much of what we have always known at Public Health," said Kim Saruwatari, director of the 650-employee department, in a statement. "The doctors, nurses, nutritionists, social workers, lab technicians, epidemiologists, support staff and so many others who make up the Public Health staff are hardworking, professional and compassionate.
"They are the heart and soul of the department and this recognition reinforces that idea."
For more than 100 years, Riverside University Health System has provided emergency and basic health care to Riverside County residents, while also serving as the region's primary teaching hospital.
The accreditation board is a nonprofit paid for by the federal Centers for Disease Control and Prevention in Atlanta and the Robert Wood Johnson Foundation.
Riverside County Public Health is the 16th health department in California to be accredited by the board, according to the statement.