Santa Claus to arrive in Montclair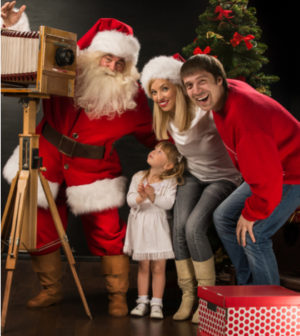 Santa Claus is coming to town. To Montclair Place, to be specific.
Everyone's favorite North Pole resident is scheduled to make his first visit to the mall this year from 1 p.m. to 8 p.m. Saturday, according to mall officials.
Santa will be greeted with an arrival party – 12 p.m. to 3 p.m. – that will include gift card giveaways, dancing elves and activities for children and adults.
Also beginning Saturday, and lasting through Dec. 24, Santa will begin posing for pictures. Pets may have their photos taken on select days. Hours for "Portraits with Santa" will vary.
On Sunday, the Inland Pacific Ballet will perform excerpts from "The Nutcracker," and those in attendance will have a chance to win four tickets to a performance of Tchaikovsky's holiday classic.
Other events in November and December will include live music, carolers and a holiday cooking workshop. The mall's full slate of holiday activities can be found at www.montclairplace.com/events.
Montclair Place is the shopping mall formerly known as Montclair Plaza.