Snack company to expand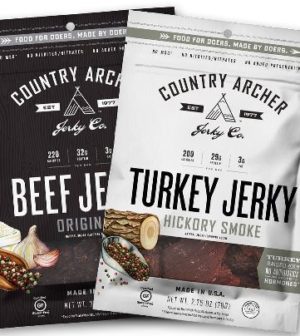 A San Bernardino-based meat snack company is expanding within the city.
Country Archer Jerky Co. is moving to a 72,000-square-foot manufacturing facility at 1055 E. Cooley Ave., less than two years after it opened a similar operation at 379 E. Industrial Road, according to a statement.
The company, which has experienced substantial growth since it arrived in San Bernardino, expects to move this spring. The new facility will be about two and a half times the size of the company's current operation at 379 E. Industrial Road.
All 200 employees at the facility are expected to make the move, and some new hires will be made, said Jeremy White, Country Archer's chief operating officer, through a spokesperson.
Country Archer will be the building's sole occupant. Lease terms were not disclosed.
The move will be paid for with $12 million raised by Monogram Capital Partners in Los Angeles, County Archer's longtime equity partner.
Country Archer's jerky and meat sticks are made from beef, turkey and pork and are free of nitrites, MSG, gluten, antibiotics and extra hormones. They're available at more than 25,000 stores nationwide, including Starbucks, Whole Foods Market, Sprouts, Walmart and Target, according to the statement.