Survey will take a comprehensive look at the High Desert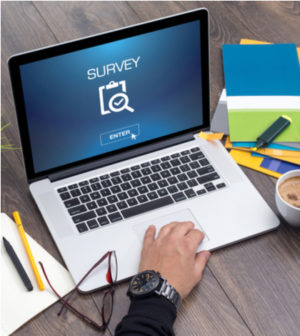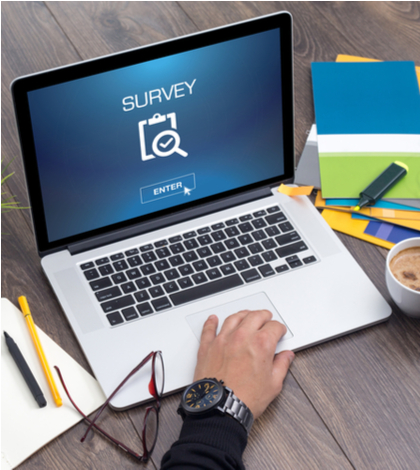 There are a lot of problems in that part of the Inland Empire, and the first step in fixing them will be identifying what they are, says the man who is behind the project.
Joseph Brady has lived and worked in the High Desert for 31 years.
During that time he's built his business, the Bradco Companies in Victorville, into the largest and most successful commercial real estate brokerages in the region.
Despite all of that, he believes that he needs to learn more about the market in which he lives and works.
A lot more, in fact.
"When you live in a community as long as I have, you see everything, the good, the bad and the indifferent," Brady said during a recent interview. "But we're still trying to come out of the economic downturn of 2008, and we need to learn more about the area, to find out how we can do better."
So Brady has commissioned the High Desert Survey, a comprehensive study that will gather information from the cities that comprise the Victor Valley:  Victorville, Apple Valley, Barstow, Adelanto and Hesperia. The online survey began Aug. 1 and was to have finished Aug. 31, but that deadline has been extended two weeks.
Barbara Sirotnik, a professor at Cal State San Bernardino and director of the university's Institute of Applied Research and Policy Analysis is gathering  the information and conducting the survey.
Once that work is completed, Inland Empire economist John Husing will break down the data and try to find possible solutions to the region's eight or 10 most pressing problems. He will then find out which elected officials and community leaders in the High Desert are interested in putting the data to use.
The survey can be accessed at www.highdesertsurvey.com. It has versions for residents and non-residents, both of which may be filled out in English and Spanish.
A Facebook page – https://www.facebook.com/highdesertsurvey/ – has also been set up so that anyone who wants to can track the survey's progress.
"People are going to have a lot of stories and a lot of different opinions about the High Desert," said Husing, who has been charting the Inland Empire economy since the 1960s. "We're going to present the data see what people want do with it."
When asked where the High Desert survey ranks among the projects he's undertaken during his 50-plus years as an economist, in the context of how much it will try to accomplish, Husing replied, "first."
Several individuals have agreed to sponsor the project, including Randall Lewis, executive vice president of The Lewis Group of Companies in Upland, and John Ohanian, managing partner of Terra Verde Group, a residential real estate investment company with offices in California, Texas and Tennessee, Brady said.
The survey will be conducted for High Desert residents. Questions will include the best and worst thing about living and working in the High Desert, reasons why people might work in the High Desert but live somewhere else, how much confidence people have in their elected officials and whether they're satisfied with the public and private services they're receiving.
The goal is to make the High Desert – or the Mojave River Valley, as some now call it – the attractive place to live and work that it once was.
Brady first began considering a study of the High Desert several years ago, when Husing spoke in Apple Valley to a private gathering of community leaders. He warned them that the Victor Valley was being overwhelmed by code enforcement and other quality-of-life issues.
"I remember Dr. Housing saying that if we don't do something the High Desert was going to die the way San Bernardino and Pomona died," Brady recalled. "He said the housing market was bad and we weren't creating quality jobs, which meant people weren't going move up here. Everything he said that night stuck with me."
Other problems facing the High Desert are rising crime, too many people relying on government assistance and a largely unskilled workforce, Brady said.
The region experienced a 10-year construction boom from 1998 to 2008 that was stopped cold by the Great Recession. Since then, home construction has slowed, prices have risen and the region is still trying to get back on its feet.
Approximately 34,400 housing permits were issued in the Victor Valley between 2000 and 2008. Between 2009 and 2018, that number fell to 4,445,  a decline of 88 percent.
"That's quite a drop," Brady said. "How can we say things are better now than they were 10 years ago."
Brady announced his plans for the High Desert Survey in July, at a news conference-luncheon in Victorville.
During that session, Husing told the gathering of community leaders that the High Desert's problems won't be solved by political leaders, because government is underfunded and the politicians' first priority is usually staying in office.
Last week, Husing restated that claim.
"One of the High Desert's biggest problems is code enforcement," Husing said. "Too many properties aren't being maintained because people rent, they don't own, and they're just passing through. The code enforcement people are overwhelmed. The real estate people, and the community leaders, are going to have to step up to the plate and help find solutions."
Regardless of what the survey finds, the High Desert's problems won't be solved quickly.
"I will put it in football terms," Husing said. "This is not a Hail Mary pass. It's three yards and a cloud of dust."