Upgrades to 60 Freeway begin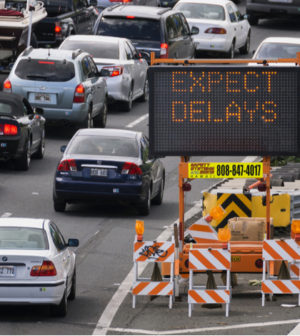 Repair work has begun on State Route 60 from Euclid Avenue in Ontario to the 60/Interstate 91/Interstate 215 interchange in Riverside.
The work, which the California Department of Transportation started Monday, will repair deteriorated pavement and repave on and off ramps, among other repairs, according to a statement.
The $134 million project is expected to be completed by the fall of 2021, weather permitting. 
Full directional closures will begin on the 60 Freeway beginning Saturday and lasting for 14 consecutive weekends.
Seven weekend closures will occur on eastbound 60. After that, another seven weekend closures will occur on westbound 60 between Interstate 15 and the junction of 60/91/215. 
The weekend closures will occur Friday nights through Monday mornings, according to the statement.