Vargas is Apple Valley's employee of quarter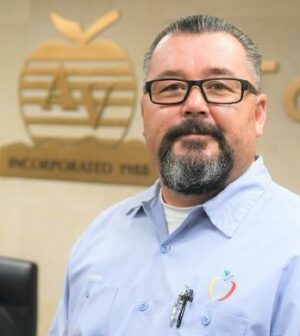 Jabez Vargas, a grounds maintenance supervisor in Apple Valley, has been named the town's fourth quarter employee of the month.
An Apple Valley employee since 2001, Jabez has had multiple jobs in the grounds and wastewater divisions,  including maintaining sewers, inspecting closed circuit televisions and operating Apple Valley's first street sweeper, according to a statement on the town's website.
An Apple Valley native, Jabez, was promoted to his current position in September. He subsequently met with residents and discussed improving Apple Valley's fields and parks, sessions that led to revised maintenance hours that allow for better use of fields equipment.
"Jabez carries many responsibilities in his tool belt," said Mayor Larry Cusack in the statement. "The town is grateful to have someone with his passion and experience in maintaining Apple Valley's beautiful parks."