Walgreens opens lab testing centers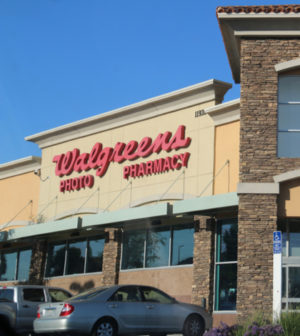 Walgreens, in partnership with North Carolina-based LabCorp, is introducing patient service centers at nine Inland Empire Walgreens.
Four of the LabCorp at Walgreens have opened and the remaining five are expected to open by the end of the year, according to a statement released by both companies.
Twenty six LabCorp at Walgreens will be operating in the United States when the expansion is complete, all of which will be part of LabCorp's nearly 2,000 patient service centers throughout the country.
In October, both companies announced that they plan to open at least 600 LabCorp at Walgreens nationwide. All of the locations collect specimens for laboratory testing that is performed at LabCorp's regional and specialty laboratories, according to the statement.
The opened LabCorp at Walgreens locations are at 10992 Magnolia Ave., 6600 Magnolia Ave. and 1745 University Ave. in Riverside and 12574 Limonite in Eastvale.
The pending locations are 8044 Limonite and 8917 Trautwein Road in Riverside, 100 W. Ontario Ave. and 120 W. Parkridge  Ave. in Corona and 25011 Alessandro Blvd. in Moreno Valley.