By Eugene E. Valdez AKA The Loan Doctor™
I write an "advice column" primarily covering the subject matters of strategic planning and the process of obtaining bank loans for expansion. I have written hundreds of articles and spewed a lot of wisdom.
If I were you the reader and we met at a networking event, the first thing I would ask me is this… "Hey Doc Gene, you sure write a lot of stuff, do your fancy ideas really work or are you just a "talker" not a "doer"?
Attention CEO's of the Inland Empire —- They Really Work!!
Business Patient Case Study
Current Health Situation
The Miller Company (company is real but name is made up), is a general contractor which is engaged in the construction of tenant improvements for large commercial office buildings. The company does about $5M in annual sales. The company recognizes revenue using percentage of completion accounting and has retainage withheld on all progress billings. Progress billings are normally collected with 45-60 days from date of invoice. As with most contractors the company's cash flow is negatively impacted by the slowness of progress billing collections and the buildup of retainage which is not released until the project is completed. The company 2019's budget called for 15% growth in revenues.
The company's incumbent bank extended a $200,000 revolving line of credit but refused the CEOs request to increase the line. The company's CPA placed a call to my 24/7 exchange and asked me to meet with his client to make the company healthier.
The Diagnosis and Suggested Medicine
I met with the business patient and I shared with him my three step health program which included:
Front End Consulting to determine the size and type of financing he needed to accomplish his business health goals
Drafting of a Business Plan which memorialized the results of step one plus the inclusion of historical financial information
Placement of the Business Plan with a few selected lenders who have an appetite for lending to the contracting industry and contractors in general ( not all banks do!)
The Results
The Loan Doctor obtained a new term loan and line of credit in the total amount of $950,000 from a new bank for the Miller Company. This represented an increase of almost five times the company's former $200,000 line of credit. The CEO was very happy and the business health program only took about 45 days to complete. Armed with their new $900,000 of bank financing the company is now in the position to fund their 15% sales goal for 2019 and not worry about tight cash flow.
Summary
The CEO of the Miller Company has referred The Loan Doctor many of his business owner friends who are in need of improved business financial health.
The medicinal actions I employ are but a sum total of all of the ideas and strategies that I have shared with you in my previous business columns.  With any business goal you must be strategic.  Raising bank expansion capital is no different, in fact it is critical. I practice what I preach and I wish you good luck with your own business strategies in 2019.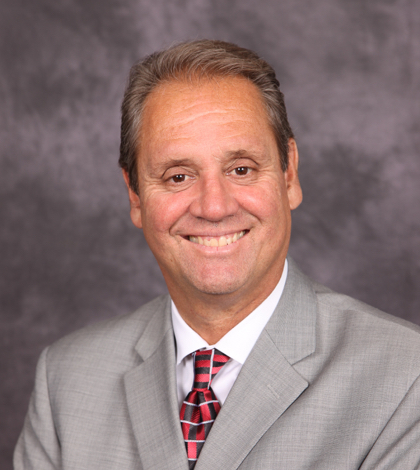 Eugene E. Valdez is President and CEO of The Loan Doctor and Associates, Inc., a full service banking and finance consulting company located in Upland, CA.  He can be reached at 909-230-0024. Like and follow him on social media Facebook, LinkedIn.
*Have a question for our business advice column or an issue you would like to see addressed in our weekly column? Let us know at iebusinessdaily@gmail.com. Contributors to the column are Inland Empire professionals who are experts in their particular discipline.