By Jim Steinberg
SAN BERNADINO>>A lawsuit alleging a "pay for play" environment surrounding the city of San Bernardino's recent award of cannabis licenses was filed in San Bernardino County Superior Court Monday, Feb. 25.
The lawsuit alleges that licenses were granted to numerous business that failed to meet city developed requirements related to zoning and the city's own general plan, a blueprint of what San Bernardino should look like for years to come.
"The issuance of all licenses were illegal due to the tainted process from the apparent campaign donations by otherwise disqualified applicants being disqualified being allowed to to obtain licenses," said the lawsuit filed by Ben Eilenberg, a Riverside attorney.
A hearing has been set for 8:30 a.m. Wednesday, Feb. 27, in Department S29 of the San Bernardino County Courthouse, 247 W. 3rd Street.
In an interview, Eilenberg said he is going to ask Judge Janet M. Frangie to undo the council's faulty license award process until the matter can be fully adjudicated.
In Monday's filing of Washington, LLC, MTV Holdings, LLC and Bubba Likes
Tortillas LLC versus city of San Bernardino, Andrea Miller and (John) Does 1-100, Eilenberg alleges "there was a pay for play" scheme involving the marijuana permitees, City Manager Andrea Miller, and former Mayor Carey Davis's campaign funder, Scott Beard and the marijuana groups that should have been disqualified under municipal code and state law."
"The marijuana groups texted to confirm campaign contributions to the former mayor's campaign, both on and off the books," the lawsuit alleges.
Beard called the lawsuit "laughable" and "harassment". He said it will be thrown out of court.
"I did facilitate a meeting to try and resolve issues at the time, and get everybody in the same room talking….It's laughable that they are trying to link former Mayor Davis" to marijuana business improprieties when he was known to dislike these enterprises, he said.
"To my knowledge the mayor (Davis) never took any cannabis money," Beard said.
Davis could not immediately be reached for comment. Nor could Miller, San Bernardino's city manager.
"There is nothing to any of this," Beard said.
As part of the lawsuit, an exhibit shows text messages suggesting that some of the groups who did win contracts were giving money to the Davis campaign.
Eilenberg declined to say how he obtained those text messages.
"These same businesses received marijuana permits from City Council despite being disqualified," the lawsuit alleges.
"This was accomplished through a combination of intentional acts by some within the city, and incompetence through others at the city directed by those taking intentional acts," the lawsuit says.
Many businesses were awarded licenses when their projects should not have qualified for even submission of an application because they were promoting unacceptable locations in terms of zoning or general plan considerations, the lawsuit alleges.
Yet in documents presented to city council, their scores in both these areas were suddenly above other businesses which had no such zoning or general plan flaws, the lawsuit contends.
The plaintiff's are suing on their own behalf, and on behalf of all persons similarly situated and all taxpayers within San Bernardino County, the lawsuit says.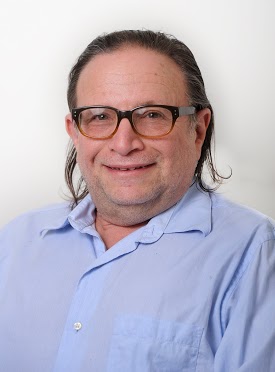 Jim Steinberg is an award-winning business, environmental and medical writer.