By Tim Kolacz
Last week I exhibited at the SHOT Show in Vegas. The show was gigantic, 65,000 people were there as attendees, and there was an electricity in the air. Booths were humming with people and moving parts. Exhibitors were greeting people and showing off their latest wares. And within about an hour of my arriving and walking around, I knew that my expectations had already been met.
And I hadn't even set up my booth yet.
In my previous lives, I was the Tradeshow Guy. I went to as many as 8 a year and traveled to each and every one for about a week at a time. I always had a plan. What were we going to showcase? What kind of response did we want from our direct mail piece? What did we want from our email campaign?
We had to have a plan so that we knew what we needed to consider this event a success. Was it writing 20 orders? Was it having a cold beer with a key client? Was it just getting in front of new people and letting them know we are there to serve the marketplace?
When you ask better questions, you get better answers. My answers came Tuesday and I didn't start exhibiting until Wednesday. My main goal was to get in front of people, let them know I was there to insure the industry, and get one solid lead from my time at the show. As I was walking the show, I saw someone that had the exact same shirt as me, normally, not a big deal, right? Well, this was an abnormally loud shirt with a bunch of pictures of sushi on it. Yes, sushi. Ebi, maguro, Hamachi. The whole bit. We got to talking and by the end of our conversation, I had been asked for two of my business cards, and got two other names and phone numbers. And I had only landed in Vegas ninety minutes before that.
Then, things only got better. The booth went up in a flash. The show started at 8:30am. At 8:35am I had my first prospect in my booth and I was zapping her badge. The show went until 5:30pm. I was still zapping badges at 5:28pm. It was incredible.
In reviewing my plan, it was nothing short of an epic success. We got our name out there as a place where people could go and buy insurance, we gave away over 250 promotional items (all with my name and phone number on it), we gave away over 40 business cards, we zapped over 60 badges, and took another 10 business cards from interested people.
Have a plan; check. Do a bunch of pre-work to make sure plan works; check. Be approachable and execute; check. Now, the next plan is how to follow up with all those interested. Funny, I already made that plan. Next stop, execute!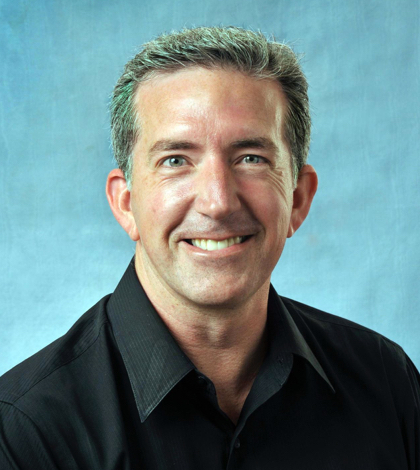 Tim Kolacz enjoys his work as much as he enjoys his time away from work. Give him a call, he just might help your business while at the range.