By John W. Tulac
China's 70th Anniversary of the founding of the People's Republic of China (nobody calls it Red China anymore) was an impressive affair, marred only by the resilient protesters in Hong Kong grimly reminding the world that China's status in the world today is based on repression (And aggressively breaking treaties, international rules and norms. Oh, and the continued theft of intellectual property. More on these things in the next column).
Mao was an incredibly effective guerilla warrior. He was also an incredibly erratic and ineffective despot who managed to keep China in fear and poverty for his entire rule. In some ways that makes China's gains under the leadership of Mao's successor despots even more impressive, since its economic transformation took place over a period of only the last thirty years of the People's Republic of China. However, the economic miracle is over, which makes China more unstable and, given China's military development, more dangerous.
As recently reported in the South China Morning Post, the economic miracle is over for a lot of reasons. The things that created the explosive economic growth have largely run their course. Market liberalization has been followed by increased regulatory micromanagement of economic activities (and we all know how good governments are at that). Globalization benefits are naturally shifting from China to lower-cost countries. Globalization itself is under attack through tariffs, trade wars, and "managed trade" tactics being embraced (foolishly) by more and more countries (for example, South Korea and Japan).
China agreed to a number of reforms as conditions for being admitted to the World Trade Organization. It has reneged on most of those conditions and routinely violates WTO's requirements. Of course, so do many other countries, including the United States, but no country violates the WTO rules on such a scale and with such impunity as China. The most ridiculous thing is that China is still treated as a developing country, something it long outgrew. If we really want a trade war with China and want to win, the United States should go beyond tariffs and file complaint after complaint with WTO and action after action for violations of intellectual property treaties and conventions to which China is a signatory. It would be a slow process, and it would hasten the inevitable next recession and might make it longer and deeper, but it might also return globalization to something fair and balanced to everybody's benefit.
Massive urbanization and infrastructure development were the primary internal drivers of China's growth. Today, China's large cities have little to offer people still desiring to leave rural villages. There is no new employment and indeed there is evidence of chronically unemployed people in the cities being forcibly relocated to the countryside. (remember there is very little social legislation in place to help those in need in China).
There is very little new infrastructure needed to be built. It will take China years to absorb and utilize the overbuilt infrastructure in housing and transportation. Nevertheless, China will continue to build unnecessary infrastructure projects to prop up the large state-owned enterprises and keep their employees working. This misallocation of money and resources will be a constant drain on China.
The natural evolution of China's economic development is to turn inward to support its growing internal market, although this also means slower annual growth rates. China will continue to export, but it must satisfy the wants and needs of its own citizens, now that they, especially the middle class, now have purchasing power. However, the most serious problem China faces is one it can't solve. China became a production powerhouse because it had a large and youthful labor force that was employed to produce things for export. It created a true and rising middle class that will not be able to sustain itself, an unintended consequence of China's notorious one-child policy. China's population is aging. Without enough new workers to not only continue to produce but also to support a much larger body of people over age 65, China will regress.
As a result, China has become more aggressive diplomatically, militarily, and economically (in bad ways) to try to sustain the unsustainable. It will get much worse, dangerously so, unless effectively countered sooner rather than later, which will be the subject of a future column.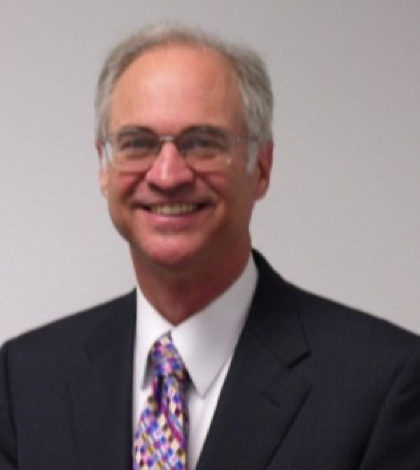 John W. Tulac is an international business attorney practicing in Claremont, adjunct professor of law at University of La Verne College of Law (retired), and Lecturer Emeritus (retired) at Cal Poly Pomona. He is peer recognized as preeminent in international business law and holds the highest ratings for competence and ethics from the Martindale Hubbell National Law Directory. http://www.johntulac.com/