Apple Valley gets help with closed park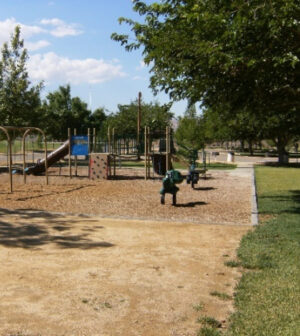 Two companies are helping Apple Valley reopen Horsemen's Center Park, which was closed Aug. 25 because of a deteriorated water well.
Arizona Pipeline in Corona will provide a water truck and driver for several months so the park's trees can be watered, according to a statement on the town's website.
"I grew up riding bikes in this park," said David Syfrig, Arizona Pipeline's chief executive officer, in the statement. "I have fond memories of this place and hope young boys and girls don't miss out on the same fun and adventure that I experienced here."
Also, Cooley Construction in Hesperia is providing a water truck to fill the water tank at the park. Both companies are providing their services for no charge.
The park was closed because the 46-year-old water well could no longer service the park's irrigation system and bathrooms.
"It is heart-warming to see the generosity and community support of these companies. It is to be commended," said Town Manager Doug Robertson in the statement.  "We continue to work to find a permanent solution to the water needs of the park. For now, we are incredibly thankful for the support of Arizona Pipeline and Cooley Construction."