Developer buys land for second DC at Meridian Business Park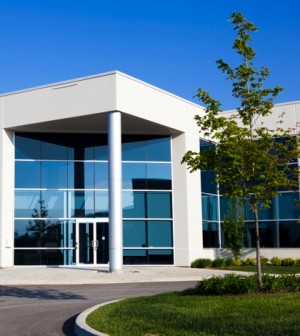 A San Francisco real estate developer will build its second logistics operation at the Meridian Industrial Park in Riverside.
Newcastle Partners Inc. has bought a 25.7-acre parcel at 22200 Opportunity Way, where it will develop at 510,000-square-foot warehouse-distribution facility, said Phil Lombardo, executive vice president with Cushman & Wakefield Ontario.
The seller and the price of the property were not disclosed.
At the end of last year, Newcastle Partners completed a 600,000-square-foot warehouse-distribution facility at 14600 Innovation Drive about one block south from where the Opportunity Way project will be built.
Both are speculative developments, and in both cases Cushman & Wakefield is trying to find a single tenant to fill both buildings.
Whoever locates there will be in good company. KIA, Sysco Foods and Fresh & Easy operate major warehouse-distribution operations near both locations, among other well-known corporate entities.
"This is going to be a good single-tenant building," Lombardo said of the planned development Opportunity Way and Meridian Parkway, which he estimated will be ready for business in one year. "It's in the area's premiere industrial park, it has good freeway access and visibility and it's surrounded by a lot of corporations."
Cushman & Wakefield expects to have a tenant for the Innovation Way building signed by this summer, Lombardo said.
"The industrial market is strong, especially for buildings this size," said Lombardo, who is the leasing agent for both properties along with Chuck Belden, executive director of Cushman & Wakefield Ontario.
Newcastle Partners was founded in 1999. It focuses on industrial, office and business park projects in California, and it owns or has recently developed nearly $730 million worth of properties.