By Eugene E. Valdez AKA The Loan Doctor™
Most of my CEO clients are seeking business financing to fund sales growth. The challenge in attracting expansion capital is that a CEO must convince lenders that the P&L projections they submit as part of their loan application are "doable" and not "blue sky". This can be problematic because it becomes a judgement call, i.e., CEOs think they can make the projections happen; the banker by nature doesn't think they can.
The success of any growth plan is a function of the quality of the plan and the skill set of the executives implementing the plan. Both of these variables must be present or your growth plan will be a bust and you will not be able to pay your expansion bank loan back. That is not a pretty picture.
Everyone knows what a growth business model is but not many know what its precursor is which is a "feasibility analysis". Business experts define a business model as a "company's recipe for how it creates, delivers and captures value for its customers." A feasibility analysis is defined as "the process of determining whether your business model is viable." Unless you subject your growth business model to some sort of feasibility analysis you can never be sure that your model does not have flaws. An astute commercial lender will see these flaws and in the process decline your business financing request.
So how do you conduct a "feasibility analysis", for your growth business model? What are the parts?
Product Service Feasibility
Industry/Target Market Feasibility
Organizational Feasibility
Financial Feasibility
Product Service Feasibility: Is the product/service desirable and does it fill an unmet need in the marketplace? Focus groups, talking to customers could help you here as well as an analysis of offerings by competitors. How large is the potential demand? Online tools can help you assess the demand.
Industry/Target Market Feasibility: This part is an analysis of the overall appeal of the industry and the target market. Is the industry old or young? Are industry sales growing shrinking or flat? Are the industry net margins high or low? Is there a dominate player?
A target market is a niche within an industry. Is your plan to introduce a new product line to an existing target market or introduce a new target market to an existing product line? The attractiveness or feasibility of a new target market is to find a niche large enough that it makes sense to go after but not so large that it attracts very large competitors who have more muscle and resources than you have.
Organizational Feasibility: This part deals with two important factors. Management expertise and the right amount of resources. Do you and your management team have the requisite executive skills to implement a new growth strategy? It takes more skills to manage a $2,000K operation than a $500K a year operation. Tough call, but you must be honest with yourself.
The right amount of resources refers to resources required excluding financial. These could include a highly skilled work force, the protection of intellectual property, an ample size building, state of the art equipment and quality vendors.
Financial Feasibility: This part addresses two questions, how much money will I need to implement my growth business model and how likely is it that I will be able to obtain the expansion capital? The feasibility or likelihood that you will be able to attract financing is a function of many variables including but not limited to: current profitability of your business, collateral to be offered, personal credit score and strength of your company's balance sheet.
Good luck…. remember feasibility in any growth scenario is very important to obtain business financing.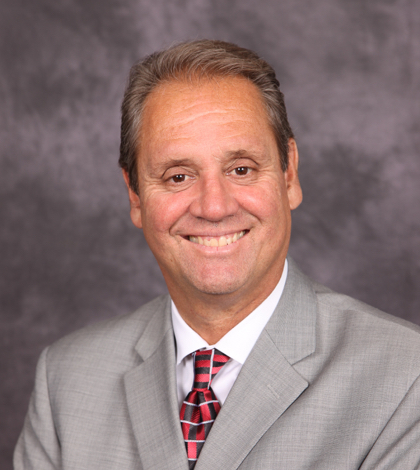 Eugene E. Valdez is President and CEO of The Loan Doctor and Associates, Inc., a full service banking and finance consulting company located in Upland, CA.  He can be reached at 909-230-0024. Like and follow him on social media Facebook, LinkedIn.
*Have a question for our business advice column or an issue you would like to see addressed in our weekly column? Let us know at iebusinessdaily@gmail.com. Contributors to the column are Inland Empire professionals who are experts in their particular discipline.