Inland manufacturing suffers huge hit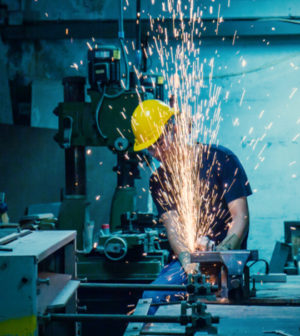 Inland Empire manufacturing fell to 42.9 in July, a month-over-month drop of 12.8, according to data released Monday.
Below 50 means the manufacturing sector is contracting, so the July purchasing managers index is not good news for Riverside and San Bernardino counties, according to data released by the Institute of Applied Research and Policy Analysis at Cal State San Bernardino.
March and April's numbers were equally bad, but they bounced back in May and June, which during a regular economy would indicate manufacturing is expanding.
But with the state's economic reopening slowed – and in some instances stopped – this month's index is probably a better indication of how badly COVID-19 has hit the local economy. The only saving grace is that it takes three straight months in either direction to establish a trend, so officially the Inland manufacturing sector isn't contracting yet.
Twenty-nine percent of the purchasing managers surveyed said they expect the local economy to improve during the next three months, while 33 percent said they expect it to remain the same.
Thirty-eight percent said they expect it to get weaker during that time, according to the index.