Proposition 10 would allow local governments to adopt rent control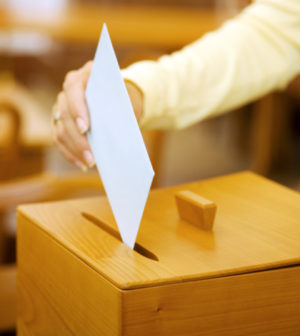 The initiative on next month's ballot has sparked a debate on how best to solve the state's housing crisis. Both sides are using familiar arguments to make their case.
Rent control, the bane of developers and residential property owners everywhere, could soon become legal throughout California.
On Nov. 6, voters will decide whether to approve Proposition 10, which would allow local governments to restrict how much landlords can charge tenants for renting apartments and houses.
Passing Proposition 10 would repeal the Costa-Hawkins Rental Housing Act, which prohibits cities from approving any rent control on housing that was first occupied after February 1995.
It also bans controls in any units where the title is separate from connected units, i.e. townhouses and condominiums, and it allows landlords to increase rents to market rates when a tenant moves out.
Before the measure was signed into law 23 years ago, local governments were allowed to enact rent control only if property owners would receive reasonable returns on their properties.
Supporters of Proposition 10 argue that too many families spend more than half their income to pay for housing, and that seniors on a fixed income have less to spend on food and medicine because their housing costs are so high.
They also note that Proposition 10 – which is backed by the California Democratic Party, the Coalition for Affordable Housing and several unions, among others – doesn't mandate rent control, it merely puts that option in play for local governments.
"That's the beauty of it," said Charly Norton, spokeswoman for Yes on 10, which is conducting a statewide bus tour, called "The Rent is Too Damn High!"  to drum up support for the measure. "It doesn't force anyone to do anything. It states clearly that housing is the biggest problem facing California right now and that we have to fix it, but it acknowledges that what works in Los Angeles might not work in Riverside.
"People and businesses are being driven out of California because of high housing costs."
But the state's housing crisis – not enough houses being built – would be made worse by doing away with Costa-Hawkins, according to the initiative's foes.
They maintain that Proposition 10 will further stifle housing construction, which will cause housing prices to rise more, and they're already high: the median price of a single-family home in Southern California last month was $535,000, a seven percent increase year over year, according to CoreLogic in Irvine.
Should it pass, Proposition 10's biggest impact will be preventing property owners from investing as much in their projects as they should, said Randall Lewis, executive vice president of marketing for the Lewis Group of Companies, a residential and retail development company in Upland.
"There's a lot of research that shows rent control doesn't do anything to keep housing prices down," said Lewis, whose family has been building houses and apartments in Southern California since the mid-1950s. "We don't think it works."
Proposition 10 couldn't be more ill-timed because it would stifle housing construction at a time when the state's biggest challenge is getting more new houses on the market that working families can afford to buy, according to Lewis.
"Right now, in the Inland Empire, most houses that are being built cost at least $300,000," Lewis said. "That includes taxes, land costs, construction costs, all of which are going up. You have people shifting their investments out of California because it's so hard to do business here.
"Proposition 10 will only make that worse."
A longtime developer like Lewis can probably be expected to oppose rent control, but skepticism about the proposed ballot initiative is not confined to one side of the political aisle.
Despite his party's endorsement of Proposition 10, Democratic gubernatorial nominee Gavin Newsom does not support an outright repeal of Costa-Hawkins, saying such a move would have "unintended consequences on housing production that could be profoundly problematic."
Most economists would agree with that assessment, said Jay Prag, professor of economics and finance at the Drucker School of Management at Claremont Graduate University.
"Rent control takes things in the wrong direction," Prag said. "Developers don't like it because they don't want to build where an outside entity determines the cost of building something.  They have to be able to charge whatever it takes to cover the cost of the building. When they can't, it slows down construction."
Were rent control to become legal it would probably be abused, Prag belives.
"The local governments would overdo it,"  he said. "There's not much point in doing it otherwise, because if you only do it [part way] it doesn't make you look good. And I don't trust the politicians to do the right thing. I think most of them do what makes them look good in the short-term."