San Bernardino says no to discovery in Cannabis lawsuit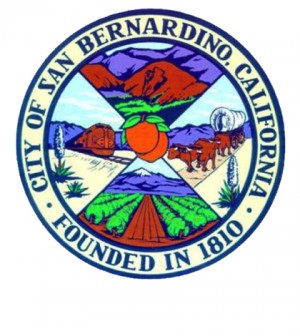 SAN BERNARDINO>>The city has declined to answer any discovery questions from the attorney representing a Pacific Palisades real estate developer, with significant portfolio cannabis-related rental properties, who filed a lawsuit over how the city of San Bernardino handled the issuance of cannabis business permits.
"This is not that unusual, when someone is trying to hide something," said Ben Eilenberg, a Riverside attorney representing Stephanie Smith, the first of three unsuccessful cannabis permit applicants to file a lawsuit following a specially called City Council meeting on Feb. 21.
The three lawsuits have a common thread with allegations that city actions leading to many approvals violated its own procedures, municipal code and state law.
Eilenberg noted that similar requests for information from HdL, the consultant hired by San Bernardino to develop criteria and rankings for potential permit applicants, will likely be met.
The attorney for HdL recently asked for an extension to submit answers, he said.
"HdL has nothing to hide."
The city declined to provide Eilenberg with documents relating to meetings between city officials and cannabis applicants, why the city accepted commercial cannabis applications that did not have an approved and required, "Zoning verification letter," why the city accepted an application after the deadline for submittal, criteria for evaluating applications and many more topics.
Among its reasons for declining to answer many of the discovery requests, Sonia Carvalho, a Riverside attorney representing San Bernardino, cited attorney-client privilege and the "vague and ambiguous" language of the requests.
Eilenberg said he requested and received an "informal meeting" with Superior Court Judge David Cohn" and city legal representatives to discuss his information requests.
At the conclusion of this May 10 meeting, Eilenberg said both sides should know if Cohn believes the city is within its rights to decline the information requests.
Earlier this month, Cohn brushed aside Smith's request for an injunction and allowed seven contested cannabis-related businesses to continue seeking city of San Bernardino approvals to operate.
Smith's Washington LLC was not granted a permit and her lawsuit alleges that multiple applications that did win approval failed to meet basic zoning criteria.
The lawsuit alleges an elaborate "pay for play" scheme which benefited businesses making contributions to the reelection campaign of former Mayor Carey Davis.
Officials connected with the Davis campaign have denied this allegation.
Cohen found that Eilenberg did not demonstrate the necessary harm to those applicants not receiving permits to halt their progress through remaining hurdles on the path toward opening.
Eilenberg had had argued, among other points, that the city has a limited number of cannabis permits and some of the companies which won permits did not meet general plan or zoning criteria.
NO RESPONSE ON ANIMAL SHELTER DONATION EITHER
Separately, Eilenberg said he has not received an answer, or any comment from the city, from an offer by Smith to donated legal fees of more than $100,000 to keep the city's troubled animal shelter open for another year.
The legal fees, likely due Smith from a 2018 lawsuit, would require the city support the shelter with additional funding several times the amount of the donation.
Before the offer was made, City Council voted to pursue a long-term contract with Riverside County to assume care of San Bernardino animals at the more modern facility miles away.
"I interpret the silence as a 'no', Eilenberg said, in a recent interview.