California is looking at a three-front battle regarding the management of its future water supply, according to California's Secretary of Natural Resources.
"We're looking at a real challenge," said Wade Crowfoot, the keynote speaker at the annual Southern California Water Conference, hosted by the Baldy View Chapter of the Building Industry Association of Southern California. "We must retain water reliability in the coming decades, restore the health of our river system, and contend with the impacts from global climate change."
Since taking office last year, Gov. Gavin Newsom has made "water resiliency" one of his top priorities.
"The governor said, in his first state-of-the-state address, that we have to remain focused on our water system and that we ignore our water system to the detriment of our future," Crowfoot said.
The result of that approach is the governor's water resilience portfolio, which was released earlier this year. It recommends that the water issue be solved regionally, that California creates a regional water system, and that every part of the state be permanently prepared for a major drought.
"Every community in Californian should have clean, safe drinking water," Crowfoot said. "It's an embarrassment that, in a state the size of California, that is not always the case."
Because of Covid-19, this year's conference – which normally attracts more than 300 people – was an online-only event. The event's organizers plan to go back to a physical event as soon as it's safe to do so.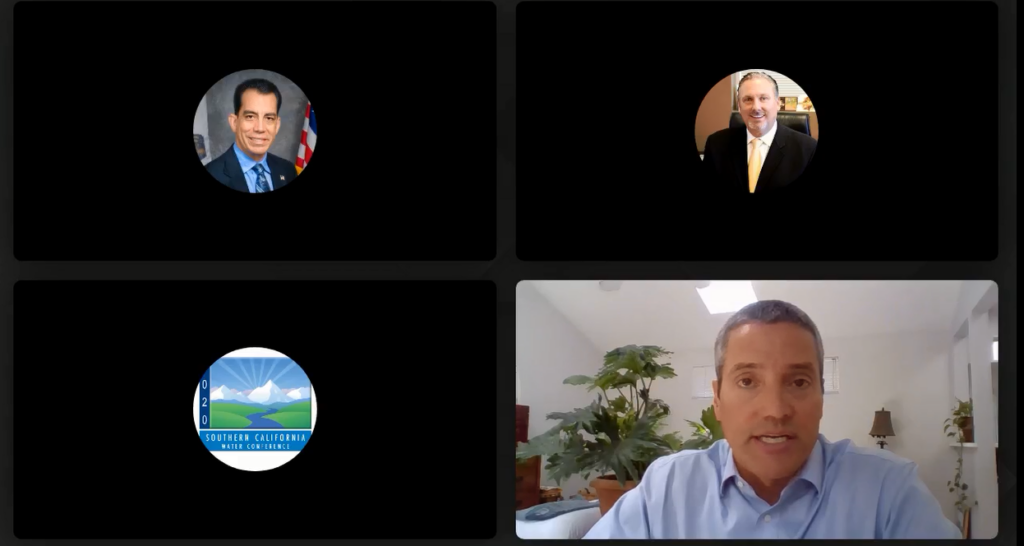 Over the past decade, the BIA has partnered with regional water agencies and San Bernardino County to provide an annual forum where government officials, water management representatives, business leaders, and community stakeholders can come together to share best practices and discuss ideas to meet the challenges of serving the growing demand for water while protecting our natural resources.
In addition to the keynote address by Crowfoot, expert panels were held to discuss The Delta Conveyance, Recycled Water in 2020, Inland Southern California's Water Story, and Innovation in Water. More than 200 people attended this year's online event.
For more information about the conference or the Building Industry Association, visit www.biabuild.com.