Housing Development Slated to Help Veterans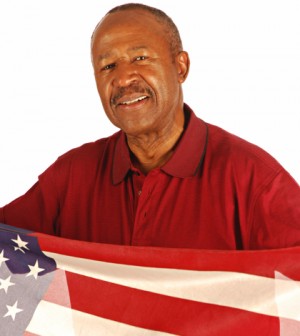 A groundbreaking ceremony was held Monday at March Air Reserve Base on a housing project that will help homeless and low-income veterans.
The 138-unit March Veterans Village is being sponsored by U.S. VETS, a national non-profit that helps at-risk veterans, the Coachella Valley Housing Coalition and the March Joint Powers Authority, according to a statement.
U.S. Rep. Ken Calvert, R- Corona, Riverside County Supervisor Marion Ashley and Riverside Mayor Rusty Bailey all attended the 45-minute ceremony, said Lori Stone, executive director of the joint powers authority.
Construction on the $45 million project is expected to start at the end of this month and be completed by the spring of 2017.
The first 138 units will provide permanent and affordable housing for 138 previously homeless veterans and their families. When finished, March Veterans Village will house an additional 60 veterans in transitional housing.
"This will fit in well with the rest of March Air Reserve Base," said Stone, whose organization donated the land and has committed $10 million toward the project. "It's a good location for it, because Riverside County has one of the largest veteran populations in the United States."
March Veterans Village will be built near a similar housing development that U.S. VETS has operated since 2003 and is now fully occupied, said Eddie Estrada, executive director of that organization's Inland Empire chapter.
The new development will consist of one and two-bedroom apartments and will be affordable, meaning rent can be no more than 30 percent of the occupants' income. To qualify, the applicant's income must be below the federal poverty level, which for a family of two is annual earnings of no more than $15,730.
About 1,200 veterans in Riverside and San Bernardino counties are expected to be without a place to live by the end of this year, Estrada said.