Ramos opens CSUSB Native American Heritage Month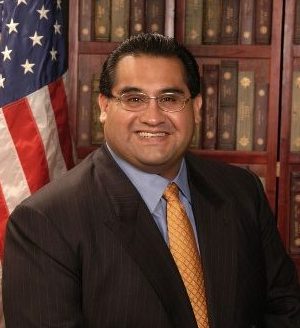 Assemblyman James Ramos, D-Highland, on Nov. 6 formally kicked off Cal State San Bernardino's Native American Heritage Month.
Ramos hosted a virtual opening event of traditional prayer and bird songs, according to a statement on the university's website.
A Cal State San Bernardino alumnus, Ramos was reelected Nov. 3.
"As a university, we embrace diversity, which we know benefits not only our students but also the community, the country and our global society," said Tomas S. Morales, university president, in the statement. "We are proud to acknowledge the many tribal nations and Native American people in our region that we call friends and partners."
Ramos urged his audience to remember the courage of Native Americans in dealing with discrimination.
"We need to make sure that everybody in the United States understands that November is not just about Thanksgiving," he said. "November is about honoring all Native American people in the United States for national Native American Heritage Month."